Residential Services
EnviroTech Waste Service proudly provides quality residential garbage and recycling services to the city of Pierre and surrounding area.
You can count on EnviroTech to consistently provide:
Reliable residential trash pick-up
Guaranteed trash collection by 5:00pm
Choice of 65 or 95 gallon cart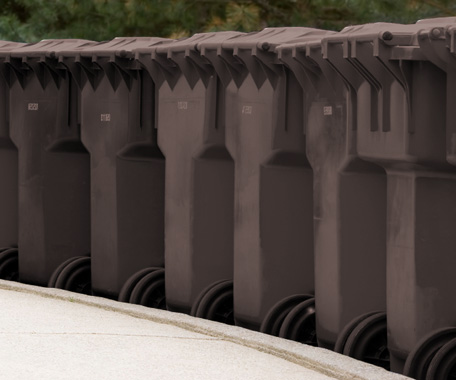 Excess Garbage – Special Collection
Do you have excess garbage or large items that will not fit in your EnviroTech residential trash container? No problem. Simply request a special pickup by submitting a request online or calling our Pierre waste management company at 605-224-4804 or toll-free at 800-499-4804.
NOTE: There may be an additional charge for extra garbage that does not fit in the residential trash collection container.
---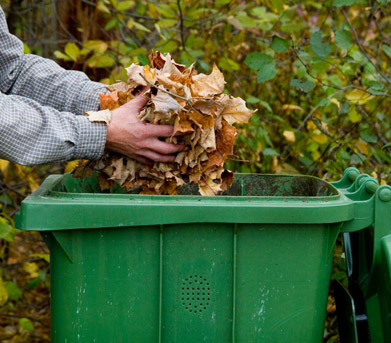 Yard Waste Service
Yard waste is defined as grass and leaves. Items such as sticks, pine needles and sod CAN NOT be placed with your regular garbage. Because yard waste is banned from the landfill, we offer a couple of different options for your yard waste removal.
EnviroTech Waste Services offers a weekly collection on Tuesdays from April 1st through October 31st. No plastic bags will be accepted. If you are on our Pierre residential trash collection route and wish to add yard waste collection to your service, we will deliver a 300 gallon or 95 gallon cart to your home for your yard waste. A yard waste driver will empty your cart. If you have more yard waste than the cart allows, you may use an additional 300 gallon or 95 gallon cart, emptied weekly.
Yard waste will need to be visible from the street by 6:00 A.M. Tuesdays. If you choose to receive a yard waste cart and be on our weekly collection route, please contact our Pierre waste management company at
605-224-4804
or toll-free at
800-499-4804
.